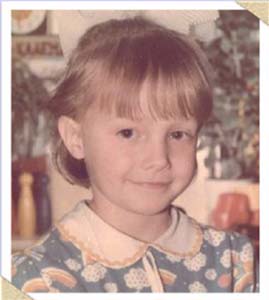 Oksana
was born on August 17, 1984 in Kirov. When she was six her parents took her to an open rink, but only three months later she gets selected to take ice skating lessons on artificial ice, and gets immediately admitted into the ice dancing group. She learns the basics on her own, and after two years she is paired with Anton Rjabov. Together with her next partner, Ivan Lobanov, she places 8th at Senior Russian Nationals and 9th at Junior Russian Nationals. But at the end of the season the couple splits up: Oksana gets invited to skate in Moscow by Alexei Gorshkov, while Ivan remains in Kirov where he starts skating with Olga Gmyzina. Oksana's first partnership in Moscow is with Maxim Bolotin. Their first season together proves to be very successful, with a placement in the Junior Grand Prix final, and a bronze medal at the Junior Russian Nationals. But later on, a lack of understanding between the partners and the inability to reach further progress lead to the couple's break-up. That's when Maxim comes into the picture...:).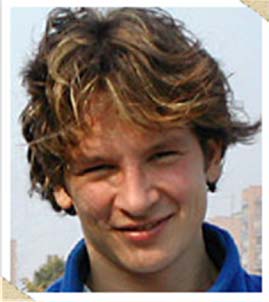 Maxim
was born on January 25, 1982 in Samara. He starts skating when he is only four years old but, as he admits himself, he keeps training only to please his parents who insist that he keeps on skating. As he likes to relate himself, he fought hard for a free childhood, skipping training to run to play outdoors, or to go back home to sleep. Only when he is eleven, and after almost giving up the sport, his first coach, Oleg Ivanovic Sudakov, suggests to the boy that he should try ice dancing. Finally Maxim finds the right motivation to go on with skating. During the following years he changes several partners, but things never seem to work out. When he is sixteen he moves to Sofia where he is teamed up with Margarita Toteva representing Bulgaria. They skate together for a year and a half but the team splits when Margarita is forced to retire due to injury. Maxim goes back to Russia. There he teams up with Elena Khaljavina. The team is quite successful: in 2001 they place third at Junior Worlds. The following season they manage to win two Grand Prix events, placing second at the Grand Prix final. They go on to become Junior National Russian champions, and silver medalists at the Junior Worlds, after Tanith Belbin and Ben Agosto. Unfortunately their relationship deteriorates, and once again Maxim is on the lookout for another partner. The search leads to Oksana :).
Initially they communicate only by letter, then Maxim comes to Odintsovo from Togliatti, where he was skating during the previous season, "to give it a try". The decision to form the couple is made in May 2002, when the guys start skating together under the guidance of coach Alexei Gorshkov and choreographer Sergei Petukhov. This is the beginning of a very successful career that will see them crowned as winners of the 2007 Grand Prix Final and European Champions in 2008. In the summer of 2008 the skaters decide to change their coaching team, a decision that will change their life completely. Shortly after that, they move to the US to train with Natalia Linichuk and Gennadij Karponosov. Guys, we wish you all the best for a very successful career. Keep making your fans happy with beautiful dances and new achievements!
Tuesday, 10 Dec 2013, 12:53